Last year when people in Hong Kong went on the roads to protest against the territory's biggest political crisis in decades. Protestors tried to target the legislative chambers. They marched on the streets and hoisted banners. They even tried to stop the traffic. But this year's protest is a key difference. The recent protests are a direct challenge to China's ruling communist party rather than to the territory's leadership.
The latest rounds of protests and the city's biggest rally in the past few months is fueled with the party's move to impose new national security legislation for Hong Kong. Now, what is this new legislation?
Beijing, the capital city of China, has ordered a new plan to be written that extends many of mainland China's practices to Hong Kong. It also creates board powers to quash unrest. China now has an official broad power to repeal unrest in Hong Kong as the country's legislature approved a plan to reduce terrorism, subversion and all those acts that might turn out to be a threat to tha natural security. And all the rules apply to Hong Kong as well as Hong Kong is a semi-autonomous city.
Beijing approved the legislation on Thursday and the city is all set to hash out the specifics of the national security legislation in the coming weeks. The final rules & regulations will determine the future of Hong Kong. It will outline all relevant facets such as in what proportion the city's autonomy will be preserved or how much Beijing will strengthen its grip in its Hong Kong corners.
Chinese authorities are expecting that by the end of September the law will take its own effect in Hong Kong. Activities groups can be banned and courts can impose long-jail sentences for national security violations.
Hong Kong's chief executive has hinted that certain civil liberties might end up to be the most enduring features of Hong Kong life. The chief executive Carrie Lam recently said that "Hong Kong is a free society and for the time being people have all the freedom to say or perceive whatever they want to say or perceive. However, rights and freedoms are not absolute."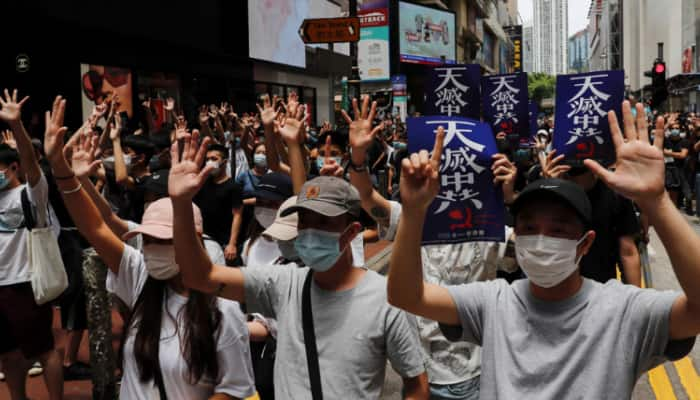 This factor of the national security law has triggered an immediate outcry in Hong Kong. The protestors are taking to streets, waving banners, and shouting anti-law slogans. The international community has also warned against infringing on civil liberties.
This will affect Hong Kong's international trade to a very large extent. The Trump Team gave some signals that the US will end some special and economic relations with Hong Kong because of China's move.The US State Department no longer considers Hong Kong as an autonomous city.
For China, the rules are mandatory to protect the country's national sovereignty. Hong Kong used to be a part of Britain till 1997, however Britain handed back Hong Kong to China in 1997 by ending 156 years of British Ruling.
Hence, the legislation has heightened up rage in Hong Kong and its people. This legislation revokes all the freedoms that Hong Kong has enjoyed since China reclaimed the region from Britain. The political environment in Hong Kong that says "One Country, Two Systems" ensures the right to an independent judiciary and right to assembly.
But, China has promised that this policy would remain in place till 2047.
Source: nytimes.com