Novel Coronavirus Pandemic has wreaked havoc on several countries. With people getting affected by this virus, these unprecedented times are new to humankind. WhatsApp University is spreading many rumors about home remedies that claim to cure people infected by COVID-19. Some of them even suggest that they will help avoid the virus in the first place. A fact check on such information reveals that most of them are false as clarified by big health organizations such as the World Health Organization, Ministry of Information of Broadcasting, Press Information Bureau. 
Moreover, people are also saying that some of the food items spread the virus. As a responsible internet media agency, it is our responsibility to present you with the truth. Here are 10 popular food myths around coronavirus that you all should know.
Myth 1: Eating frozen foods spreads the virus
Reality Check:
There has been no scientific relationship between eating frozen food and virus' spread.  
Myth 2: Adding pepper to your soap or meals protect you from the virus
Reality Check:
Hot peppers do not help in Corona virus-prevention
Myth 3: Drinking water after every 15 minute pulls out the virus
Reality Check:
Yes! Water is good for your skin, but scientifically it has no relationship with coronavirus prevention. 
Myth 4: Lemon and turmeric are the saviors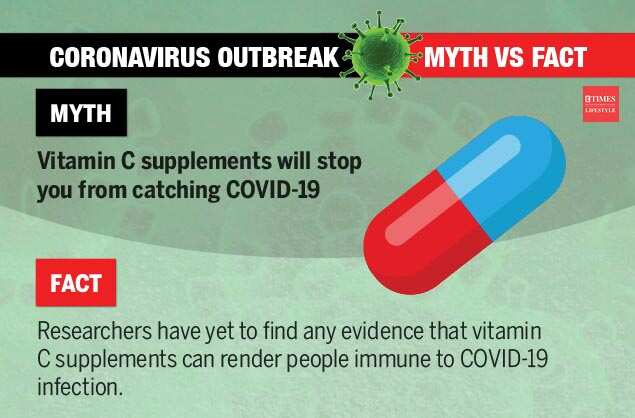 Reality Check:
Lemon and turmeric are good foods for a healthy diet but again there is no scientific evidence that these two items can help you get protected from the pandemic.
Myth 5: Gargling with warm water with salt and vinegar can save you from COVID-19
Reality Check:
It is not even a possibility. Coronavirus does not have anything to do with gargling.
Myth 6: Eating garlic will make you strong and you won't be affected by the virus
Reality Check:
Garlic is a healthy food, undoubtedly. However, there is no proof from the current epidemic that eating garlic has saved people from the virus
Myth 7: Bitter gourd juice can protect you
Reality Check:
A total false fact! People drink it to get in shape but it does not have the tendency to cure you from COVID-19
Myth 8: Eating chicken results in spreading the virus
Reality Check:
People are staying away from chicken these days. But, if you cook chicken hygienically, it's a healthy thing to eat.
Myth 9: Mustard Oil is a good cure
Reality Check:
Again! There is no scientific evidence. But, it's a very nutritious oil.
Myth 10: Spraying alcohol/chlorine all over you will protect you
Reality Check:
Spraying alcohol all over your body does not kill the virus. However, it's more dangerous.
Recently a woman happend to burn her hands after using the sanitizer in abundance. So, please take all precautions while using alcohol or sanitizer. 
If you really want to be protected from this novel virus, then you should stock up on your immunity system.
Source: 
ndtv.com