After all the wedding wildness, you two must be itching to just escape all the mess and rituals. Think honeymoon, and you start dreaming about a delightful calm spot to spend some quality time together.
Doused in blue, Greece has seduced many couples with its magnificence and friendliness. They say fairy tales are usually dreams that don't exist, but only after you have been on a honeymoon in Greece (Book Your Honeymoon Now) you start believing in those dreamy stories coz you've really lived one!
Instagram husbands/wives beware: lately, Greece has become the world-renowned mecca for any and everyone hoping to catch a stunning sunset picture — and for good reasons. There's so much capture during a Greece honeymoon, including cotton candy skies, turquoise blue water, rainbow-propelled buildings and much more.
Greece has charming natural beauty and beautiful architecture which makes it a hot pick amid popular honeymoon destinations on the planet. Book Your Exotic Honeymoon in Greece Now. From the black sand beaches in Santorini to beautiful resorts in Mykonos and further to the colonies of whitewashed houses in Oia, and Crete, the antiquated city dating back to almost 5th century B.C. is the true love!
As you explore the popular beaches of Greece riding a cruise, pour yourself and your other half a glass of bubbly, catch the breathtaking views of the sun slipping past a volcano, and sway along the cruise deck to the tune of the breeze brushing past; right there in the sea of blue – you'll agree that a honeymoon in Greece is the best thing to have ever happened to you!
So, here is a list of 8 fabulous reasons that would tempt you to book Greece for your honeymoon.
#1. The exotic islands
Greece is home to probably the best islands on the planet. From Santorini to Mykonos–the options are just endless if you want to plan your romantic honeymoon getaway in Greece. The islands are normally portrayed by extended lengths of sand, cobblestone pathways, and whitewashed structures, among others. Truth be told, every island is an ideal mix of innovation and traditions.
#2. In love with nature
The Greeks are just in love with nature, and consequently, their villas and beaches are housed in close proximity to nature. A prime case of beauty at its very best is the Myrtos Beach, which is encompassed by lavish greenery on all sides alongside the undulating mountain slopes.
#3. An action-packed nightlife
The nightlife in Greece is continually humming with action. Swanky nightclubs are the toast of the town in some of the islands like Santorino, Mykonos and the party hub, Athens. Revelers can party till the hours till sunrise without a thinking about anything on the planet. But, alcohol is served only till a specific time in many clubs.
#4. The comfort of luxury villas
Greece is home to some excellently beautiful villas which you can rent for your romantic honeymoon (Book Your Honeymoon Now). These villas come with a host of some of the most luxurious amenities like private pool, butlers, and every single essential appliance.
#5. Romantic cruises
Taking a romantic cruise to explore the island of Greece is another reason this place is an ideal honeymoon destination. Most cruises provide accommodation also because they last for either a day or two. These cruises can likewise be extended where honeymooners can be shipped to other exotic destinations like Turkey.
#6. Delighting delicacies
Numerous honeymooners come to Greece just to enjoy their heavenly Mediterranean food. This includes wines, seasonal vegetables, organic fruits, and scrumptious seafood. The local food is considered as one of the most delightful and fascinating cooking styles of the world.
#7. Friendly people
The locals of Greece are warm and friendly and supportive if you ever need directions in and around the island. They possess a natural zest for life and also appreciate the magnificence in all forms. They are tolerant and respectful of other cultures as well. All things considered, a great honeymoon destination should have good people since they help make the trip much more memorable and enjoyable.
With so much to experience in Greece, what all places can one visit when in this beautiful land.
1|
The Charismatic Santorini
By a long shot one of the most Instagrammed destination as of late, Santorini is a Greece honeymooner's goldmine with radiant sunsets, sprawling beaches, and some of the world's best vino. You know that pictures of the lines of colored structures on an enormous hill? Catch your own version by taking the two to four-hour hike from Fira to Oia. Here, you'll get fantastic views of the island's volcanoes alongside a look at four different towns. What's more, if you're truly in the mood for some romance (always), at that point move toward Oia in time for the nightfall because explorers state it'll give you the best view on the whole island. You can book a lavish suite with a view over the caldera, enjoy the sunset from your porch or private infinity pool, feast in delicious cafés or indulge in the comfort of your room. Anyway you spend your time, you will leave the island with memories you will probably remember forever.
2|
The Majestic Mykonos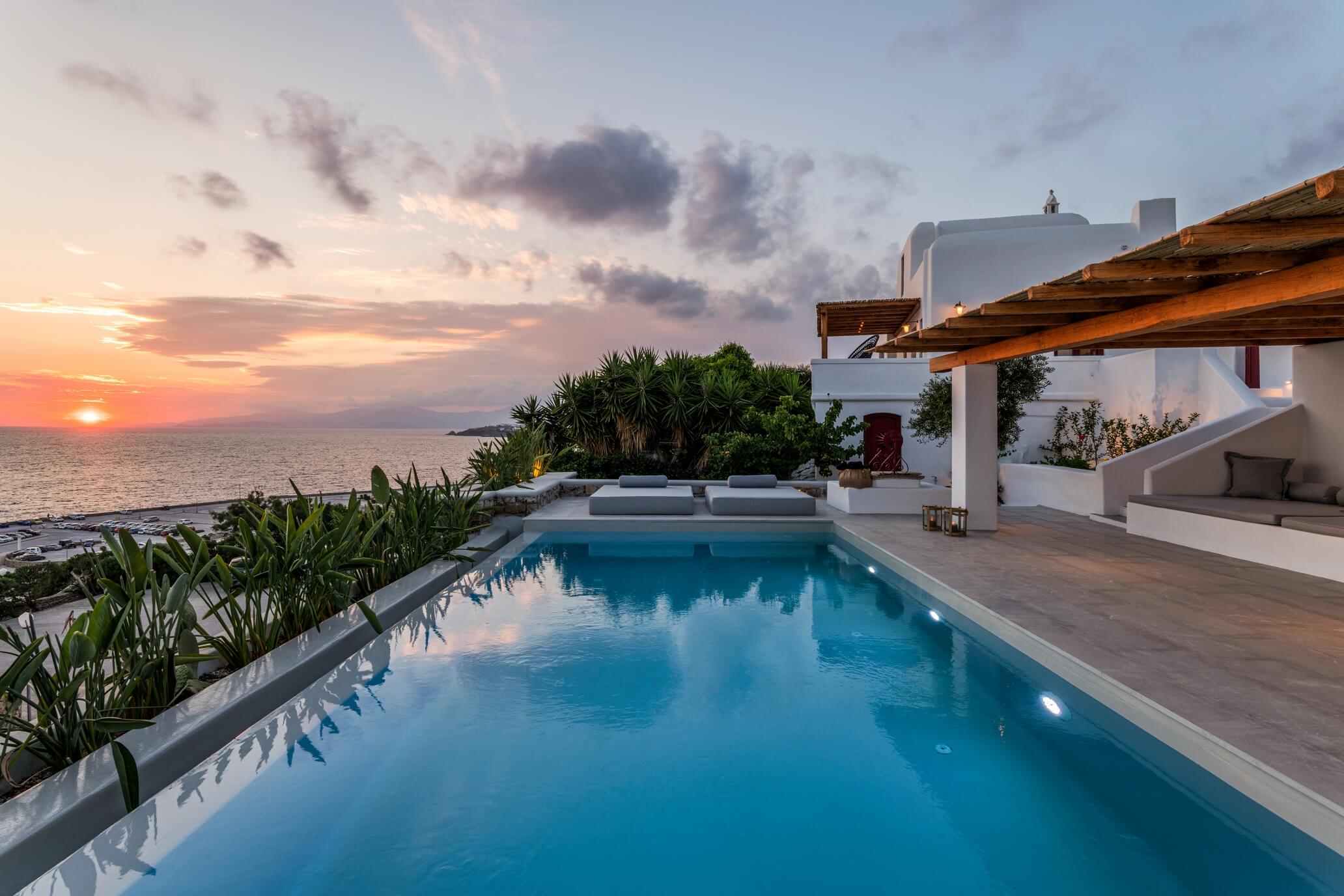 Since after the pressure of wedding planning, you and your other half needs to let your hair down — and this tiny island is just the ideal place to do so. Considered as one of the best part destinations in Greece, Mykonos is rich with amazing views, best in class beaches, and humming nightlife. Between drinking by the pool and hitting up the hot tub, stroll down Matogianni Street to shop for local goods. When the sun sets, however, it wakes up with discos, clubs, and other nightlife. Sneak a day trip to Little Venice to get a look at the island's overwhelming windmills and meander through the avenues to discover interesting boutiques, eateries, and wine bars.
3|
The Historic Athens
One of the only honeymoon destinations in southeastern Europe where you can go through your early morning walk by venturing into the 5th century and your night by absorbing the city views at the rooftop bars, Athens is easily one of the most diverse cities in Greece. While most travelers make a beeline Acropolis, old remnants from Greece's past, consider beginning your Athens trip by seeing the splendor of this wonderful site by climbing to the highest point of Areopagus Hill, another historical site that flaunts stunning views. There's history around each corner: Sports fans should swing by Panathenaic Stadium to get a look at where the first modern Olympic Games were held in 1896. History buffs, then again, will enjoy getting a closer look at the Parthenon. History and architecture aside, experience the color and culture of the city at rebetiko venues in the Gazi locale for good music and even better cocktails.
Honeymoon is supposed to be the most paramount and a memorable time of your life. Seeing the offerings that Greece has for the honeymooners, it is assured that each couple going there for honeymoon will return with a sack brimming with pleasant memories. So, make reservations with Jetsave India now and enjoy a splendid honeymoon.