Amidst lockdown, the government has furnished selective relaxation to the businesses in non-containment areas from yesterday. This exemption is available only in those areas where the impact of the COVID-19 outbreak is nil and almost zero. In the areas where some COVID-19 cases have been discovered, only essential services are allowed.
The list includes agriculture, fisheries, animal husbandry, and healthcare. UHM (Union Home Ministry) on Sunday notified that e-commerce transactions related to non-essential products will not be allowed.
Here's a complete list of all activities and services whose operations are allowed by the government.
NHAI (National Highways Authority of India) has resumed its toll collection activities on the highways.
All services related to healthcare (including AYUSH) stand operational
To promote fresh production of vegetables and fruits and help farmers to battle the fight against coronavirus outbreak, all agriculture and horticulture services are functional.
Aquaculture industry (fishing) is operational
Planting tea, coffee, and rubber is function. However, all plantation activities will follow social distancing and allow only 50% workers to work in the field
Animal husbandry activities are operational
Financial sector and social sector are functional
Public utilities are operational
MNREGA workers with strict implementation of social distancing and face masks are permitted to work.
Inter and intra state ( movement of goods – loading/unloading cargo/goods) is allowed.
Supply of essential goods is operational
Private and commercial establishments will be allowed to work
Both government and private industrial establishments are operational.
Construction activities with social distancing are allowed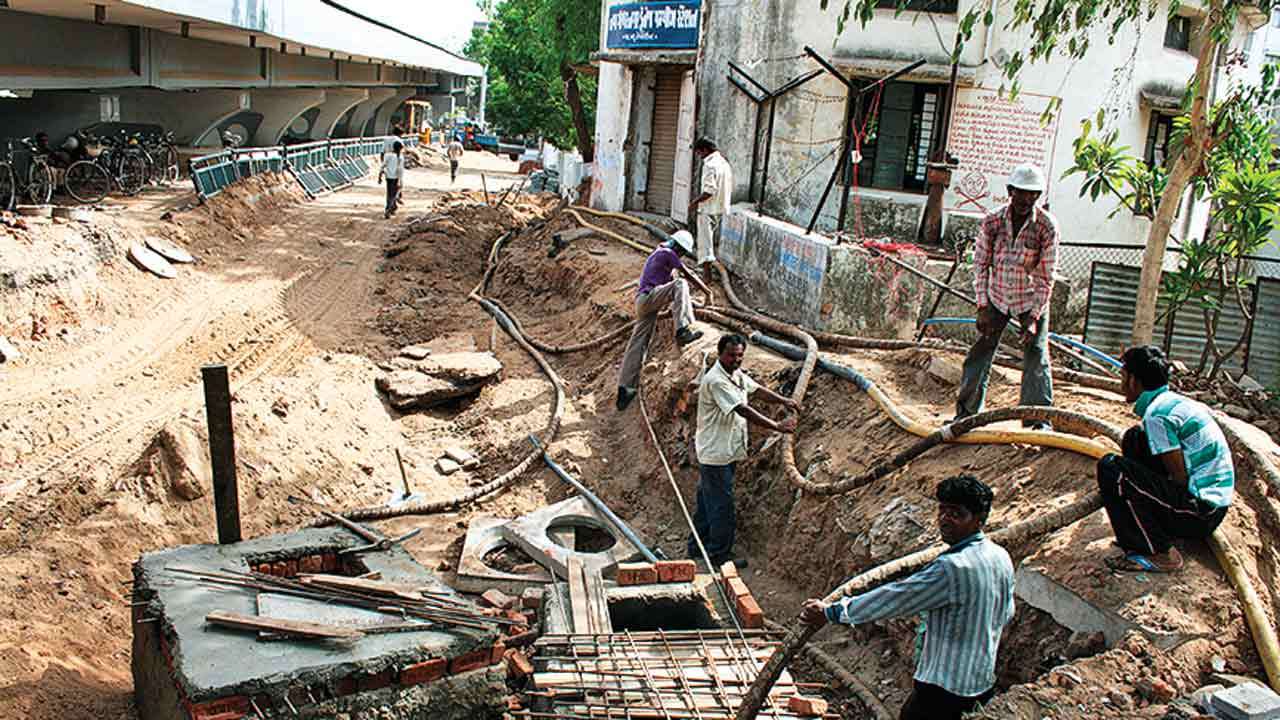 Offices of Government of India, State and UN (Union Territories) are operational
Private vehicles for essential services (including medical and veterinary care) are allowed. And, all personnel traveling to above mentioned places of work (exempted categories) are allowed.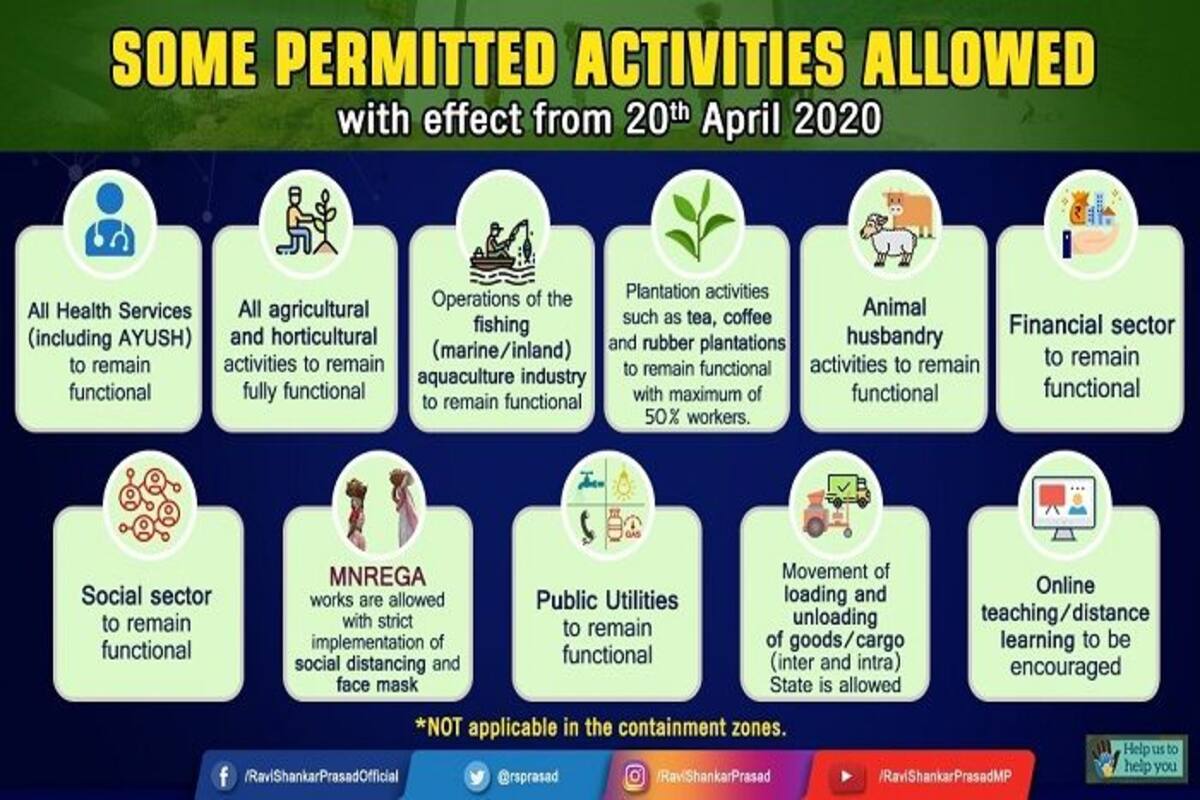 The circular issued by the government also says that not more than 5 people should be assembled at one place. Canteens should strictly follow the social distancing and food should be given to only those who wear masks and follow other protocols.
Source: Livemint.com