The number of novel virus cases is increasing at an alarming rate in the country. India is the 7th most affected country by COVID-19 in the world. The pandemic has affected the economy and the government is now all set to begin Unlock 1.0.
The phase 1 of Unlocking the country will have an economic focus. June 8 onwards, shopping malls, hotels, religious places, restaurants will be allowed to open. Here are 5 other important things that you all should know.
1. Delhi was following odd-even rule for shops in markets. But, the central government did not state any such rule yesterday. So, all shops can open now in the capital city.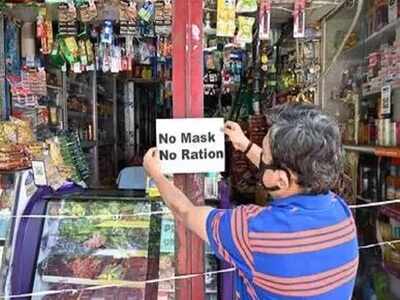 2. The barbershops are allowed to resume their operations, however, spas will remain closed.
3. Jharkhand CM has requested the coportates and the industrialists to support evacuating the workers as 100s of workers are stranded in such remote places. 
4. The Prime Minister has stated that any absurd or rude behaviour against front like workers is unacceptable.
5. Decision of opening educational institutes will be taken in July after considering the view-points of all stakeholders (including parents).
38,37,207 samples have been tested till now. Out of these, 1,00,180 samples were COVID-18 positive in the last 24 hours. The United States has recorded 598 new COVID0-19 deaths that adds up to 104,356 deaths in total since the pandemic began. It becomes very important for India to take corrective measures to fight the battle against this novel virus.
Today is Ganga Dussehra, and it is for the very first time that Ganga Ghats remain deserted as gathering of devotees is restricted to protect people from Coronavirus.
What are your views on #Unclock1. Let us know in the comment section below.